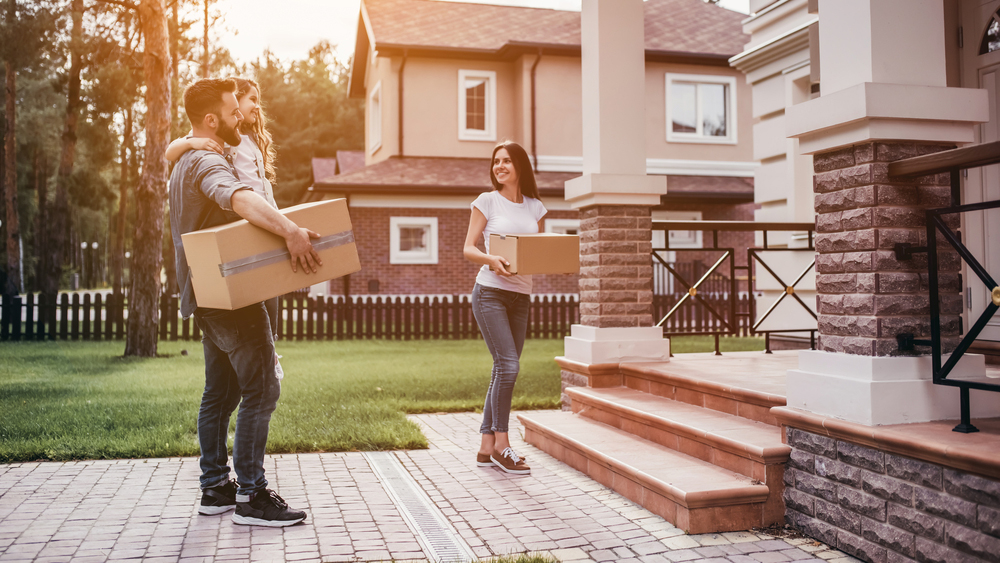 The coronavirus pandemic hit real estate hard in 2020. Initially, existing and new home sales nosedived. And then they rebounded to new heights as the industry learned to deal with the virus and COVID-weary buyers avidly sought larger houses with dedicated working and schooling areas. In the ashes of the pandemic, a booming seller's market emerged.
But what's in store for real estate investors in 2021 as the vaccine rollout continues and the economy recovers? New research from Clever Real Estate may help us draw conclusions about the near-term future of real estate in the US.
Good News for Sellers
One of the main issues driving prices higher is the lack of inventory. According to Clever Real Estate's data, 90% of those who planned to sell in 2020 did not end up selling as planned. However, 77% of homeowners who still plan to sell expect to list their property in 2021.
Clever found that nearly 70% of survey respondents believe it's currently a good time to buy a home. Mortgage rates today are about 1% lower than they were a year ago, driving many to fast-track their buying plans. And a recent Gallup poll found that 35% of Americans are financially better off a year into the pandemic. Not only did they retain their jobs, their expenses fell and their investments took off. This has created a lot of pent-up demand for one-third of the country — people wanting to travel and make big-ticket purchases such as homes.
On the flip side, existing home inventory is about half of what it was a year ago. This means that there is a lot of competition this year from homebuyers and real estate investors for half as many homes as there were last year.
Good News for Real Estate Investors?
Fortunately, for some homebuyers, markets adapt to conditions all the time. Rising home prices may entice homeowners off the fence and into the market. If the homeowners who wanted to sell and then put it off decide to list their homes, additional inventory may take some pressure off home prices.
In addition, more than half of those surveyed experienced economic pain that will likely keep them from buying homes no matter how badly they'd like to. Clever found that 61% of renters had planned to buy a home in 2021. But now:
62% are holding off
22% will continue as planned
17% moved up their planned purchase
As long as most would-be buyers hold back, homebuyers and property investors — whether those buying rental properties or fixing and flipping properties with 1031 exchanges — choosing to go forward will have less competition when buying than they otherwise would. And many of those holding back right now will not be able to buy for some time, perhaps allowing the supply to come into balance with demand.
Harsh Reality
The effects of the pandemic will likely continue for months, perhaps years after the economy recovers. Many Americans are not in position to buy a home and won't be for some time, no matter how badly they'd like to:
1 in 4 missed at least one mortgage or rent payment in the last year. That would make them ineligible for mortgage approval under most mainstream home loan programs.
In addition, 62% currently report living paycheck to paycheck. The implication is that there are no investments to tap and no room for an increase in housing expenses, which also makes mortgage approval unlikely.
Finally, 43% report having no emergency savings. It is very difficult to get a mortgage with no down payment or reserves.
This is bad news for would-be buyers, especially first-timers — according to Clever's research, renters bore the brunt of pandemic-related economic problems.
Recovery
The majority of those who plan to list their homes expect to do so in May, June and September of 2021. So while supply and demand won't completely balance in the near future, prices will probably stop rising as quickly.
In addition, buying power should rise as people get back to work and businesses return to making money. Optimism is not universal, however, and most believe that life won't return to normal for at least another year. In fact, 59% of those surveyed said that the U.S. economy or their own finances would not get back to pre-COVID levels until 2022 or later.
There is light at the end of the tunnel, however. According to Clever's research, compared to September 2020:
42% fewer people reported being worried about paying everyday bills
44% less worried about being able to feed themselves and their family
34% less concerned about bankruptcy
20% less concerned about investment values
18% less concerned about their home value
18% less concerned about income/job stability
Interestingly, in much of the country, home prices are skyrocketing at the same time rents have plummeted, according to The Atlantic. The silver lining is that those who are currently shut out of the residential housing market may be able to find cheaper rentals and eventually rebuild their savings with the money they save in rent.
When Will There Be a Buyer's Market in 2021? Probably Not
There is some good news. The economy is rebounding as we defeat COVID with vaccines and healthier habits. Optimism is rising. But even if everyone who initially planned to sell in 2020 or 2021 listed right now, supply and demand would still not favor buyers — 22% of sellers decided to keep their houses off the market for the foreseeable future.
It's probably unrealistic to expect home-buying to get cheaper in the near future. But prices should increase at a slower rate. And as incomes rise and we get fully back to work, homes could become more affordable because affordability is not just a function of price — it's also related to income.
The March Employment Situation Report from the U.S. Department of Labor was encouraging — 913,000 jobs were added back to the US economy, and the unemployment rate fell from 6.2% to 6.0%. However, we must add another 8.4 million jobs before reaching pre-COVID employment. If the recovery proceeds at its current pace, it will be January 2022 before we get there. Something to look forward to, whether we're buying, selling or staying put.
Original Article Appeared at : Source
Are you interested to learn more about the Greater Princeton, New Jersey Market Conditions, feel free to contact me at
609-915-9665

.
People also looked for:
listing agent and selling agent
buyers agent
listing agent