NEWS | FEATURES | PREVIEWS | EVENTS
originally published: 03/05/2022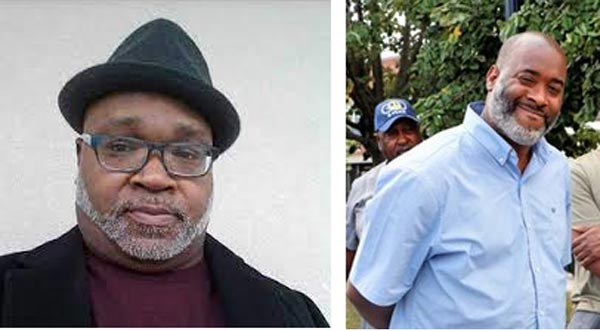 (PRINCETON, NJ) — Princeton Makes, a Princeton-based artist cooperative, and Ragged Sky Press, a local publisher focused on poetry, will host a Second Sunday Poetry Reading on Sunday, March 13 at 4:00pm. The readings will take place at the Princeton Makes store in the Princeton Shopping Center. The reading will feature Todd C. Evans and Stacey Williams. Their readings will be followed by an open mic available to up to 10 audience members who would like to read their original poetry.
Todd C. Evans is an actor, songwriter, and novelist, as well as a spoken-word poet. He founded two open mics, a theater group, and the Heritage Cultural Book Fair. In addition to five chapbooks, his latest collection is A Rose for Ruby. Most recently Evans' short Xmas play Redemption Alley was picked to be read at McCarter Theater. He lives in southern New Jersey and is an avid youth sports coach.
Stacey Williams combines the Bible, science fiction, and hip hop in his writing. He got his most encouraging start doing poetry at People's Baptist Church in Newark, New Jersey. His father once told him, "Never get mad about anything you're not willing to change," which he used as inspiration for his first collection, Sneakers on the Cross. He has read his work on several radio programs and at the open mic at Classics Books in Trenton.
Princeton Makes is a cooperative comprised of 32 local artists who work across a range of artistic genres, including painting, drawing, stained glass, sculpture, textiles, and jewelry. Customers will be able to support local artists by shopping for a wide variety of art, including large paintings, prints, custom-made greeting cards, stained glass lamps and window hangings, jewelry in a variety of designs and patterns, and more. Princeton Makes is an ideal place for holiday gift ideas.
Ragged Sky Press is a small, highly selective cooperative press. We work with our authors closely. Authors retain copyright and we use our experience and professional resources to support the author's work through the editing, production, and design process. Ragged Sky Press has historically focused on mature voices, overlooked poets, and women's perspectives.
PHOTO: (LEFT) Todd C. Evans (RIGHT) Stacey Williams
Advertise with New Jersey Stage for $50-$100 per month, click here for info
---
Advertise with New Jersey Stage for $50-$100 per month, click here for info
---