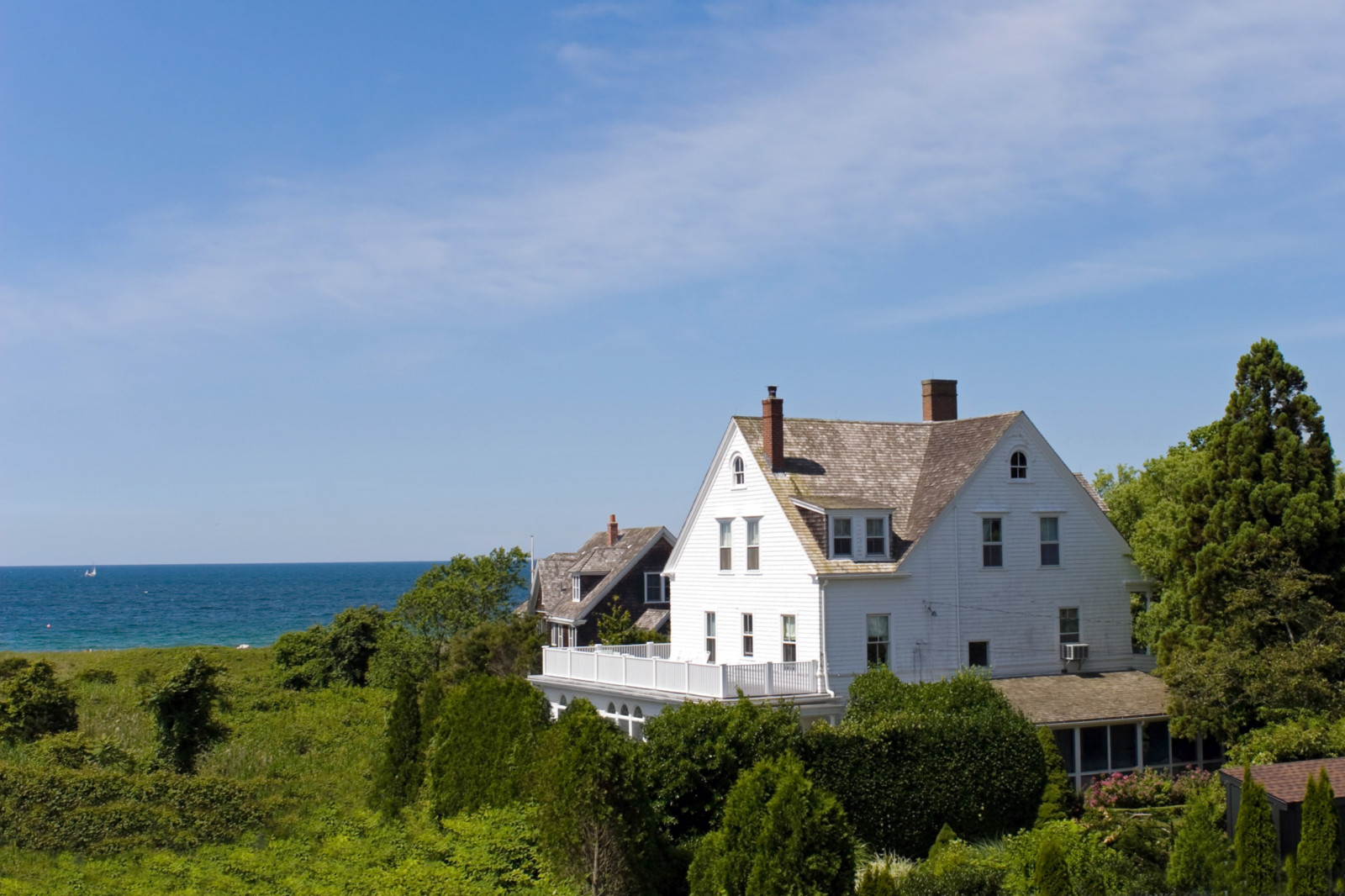 Home value appreciation slowed for the first time since January, though appreciation is still high.

Inventory rose for the fourth month in a row, easing competition over houses for-sale.

Rent growth also slowed, though the typical monthly U.S. rent is $200 more than this time last year.
Rapid housing cost growth cooled somewhat in August, paving the way for a still-strong but potentially more manageable housing market come fall. Inventory that continues to rise and a growing share of listed homes cutting their price are giving buyers more options and less stress.
The typical U.S. home was worth $303,288 in August, from $298,061 in July. Monthly home value appreciation has been faster than the month before in every month since January, but finally eased in August, slowing from 1.97% month-over-month growth in July to 1.75% in August. But while the slowdown is a notable change, August's 1.75% monthly growth still represents the third-fastest monthly pace in more than 20 years of Zillow data.
Monthly home value growth was still positive nationwide and in all 50 of the country's largest markets, but the monthly slowdown was widespread, with 43 of the 50 largest major metros seeing appreciation cool between July and August, compared to only 20 from June to July. The largest drop-offs were in Buffalo, San Diego and San Francisco.
But while month-over-month appreciation is coming back to earth, annual U.S. home value appreciation continues to set records, up 17.7% year over year, more than $45,000 above where they were last August. Among the nation's largest markets, annual appreciation was fastest in August in Austin (44.8%), Phoenix (31.8%), Salt Lake City (27.9%) and San Diego (26.9%).
Available housing inventory continued its upward trajectory for the fourth straight month, rising 4.1% over July but remaining down 22.7% from the same time a year ago. For-sale listings rose the most month-over-month in Detroit, Oklahoma City and Buffalo. And the annual declines in inventory are not universal — Austin and Washington D.C. had more available inventory this August than they did one year ago.
Nationwide, the share of listings with a price cut rose for the fourth consecutive month, to roughly one-in-eight homes (12.25%) from roughly one-in-10 in July (10.3%). In August 2019, prior to the pandemic, the total share was 17.4%.
Rental Market Echoes For-Sale Cooldown
Typical U.S. rents measured by Zillow's Observed Rent Index (ZORI) were $1,874 in August, almost $200 more than in August 2020. The rental market demonstrated similar dynamics as the for-sale market in August, including the timing of the initial slowdown in appreciation. Like the for-sale market, month-over-month rent growth had been accelerating since January before cooling in August, slowing to 1.7% from a record high 2% in July. But again like the for-sale market, annual growth hit new highs, rising 11.5% year-over-year, the fastest in Zillow records dating to 2015.
Among the nation's largest markets, rents were up the most year-over-year across the Sun Belt, especially Las Vegas (24.9%), Phoenix (24.8%), Tampa (24.7%) and Riverside (20.6%). Rents fell month-over-month in Kansas City and Richmond, and stayed flat in Cincinnati.
The strong recovery of inventory and initial lift off the gas pedal for housing cost growth is indicative of balance returning to the market. But the major demand drivers that have pushed the market to extremes this year are still present – we're moving from a white-hot mid-summer to somewhere closer to red-hot as we head into the fall.
Looking Ahead
Slowing monthly appreciation is not expected to be echoed in slower annual growth until early 2022, with year-over-year growth in the Zillow Home Value Index expected to end 2021 up 19.9% from the end of 2020 and continue accelerating to 20.1% in January 2022 before beginning to slow down. Additionally, the number of completed existing home sales this year is expected to be higher than previous estimates, exceeding 5.9 million sales in 2021.
Zillow economists expect the typical U.S home value to increase 4.7% over the next three months (August-November), and to end August 2022 up 11.7% from August 2021. Both the three-month and 12-month home value forecasts have been revised downward from last month, when we expected 5.2% growth from July-October and 12.1% growth from July-July. The small downward revisions were influenced, in part, by recently slowing monthly home value appreciation and continued increases in inventory that should contribute to a modest rebalancing in the market between buyers and sellers. The home value forecast was also influenced by the possibility of rising mortgage interest rates over the longer-term, which may serve to slightly dampen growth in housing prices.
Our expectation for existing home sales, on the other hand, has improved compared to last month. Zillow expects a total of 5.93 million existing home sales in 2021, up 5.1% from 2020 (on its own the strongest year for existing home sales since 2006) and higher than the 5.89 million sales in 2021 that we expected last month. Strong sales growth in July helped nudge our outlook through the end of the year higher, though the possibility of diminished housing affordability (through both higher prices and potentially higher mortgage rates) and a continued slowdown in household formation continue to weigh on the longer-term outlook.