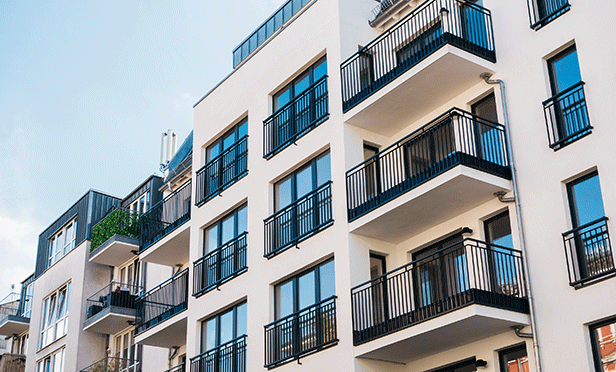 When it comes to profits from multifamily, the difference between the top and the bottom is huge — even if you look at only the top 20 metro areas. That's what a data analysis from CRED iQ shows.
Here's the analytic methodology:
"CRED iQ examined revenue trends for over 10,000 multifamily properties across the Agency and CMBS securitization universe covering over $800 billion of securitized debt. Data was derived from full-year property-level financial statements for 2021. Partial-year financial statements from 2022 were also considered when available and appropriate. However, annualized financial statements from partial-year periods may have included abnormalities from the timing of revenue recognition in certain cases and were subsequently excluded. Property-level financial statements for securitized mortgages are generally reported on a lag basis and can take several months to be reported after borrowers' initial reporting and subsequent servicer adjustments."
In other words, there may be distortions in the data, but in business, often even potentially flawed data can be far superior to no data.
The firm calculated revenue per occupied unit for 2021, which includes base rents and additional income, like parking and laundry, and looked at the 100 largest primary and secondary multifamily markets by MSA.
Average annual revenue per occupied unit across all the primary and secondary MSAs was $1,568. For the top 20, the rate was $1,918, or a bit more than a fifth larger.
But to give an idea of how wide the disparities can be, Bridgeport-Stamford-Norwalk, CT MSA had an occupied unit average of $2,648, with average operating expenses of $1,203 and operating leverage of 45%. The New York-Northern New Jersey-Long Island MSA came in close behind at $2,644, with operating leverage of about 44%.
"The Denver-Aurora, CO MSA has the highest margins with an average operating expense ratio of 37% while multifamily properties in the Buffalo-Niagara Falls, NY MSA performed with the highest operating leverage, equal to 50%," the report said. "When accounting for lower operating leverage, markets can be viewed more favorably based on Net Operating Income (NOI) potential. Comparable expense per unit figures can vary widely across markets in a number of categories, including real estate taxes, insurance premiums, or utility costs."
The report is also a grand reminder of why undertaking research into local market conditions is wise. Who would have thought Philadelphia-Camden-Wilmington, PA-NJ-DE-MD multifamily units would show higher per-unit revenue than Miami-Fort Lauderdale-Pompano Beach, FL? Or that units in Roanoke, VA would look more profitable than those in Washington-Arlington-Alexandria, DC-VA-MD-WV?