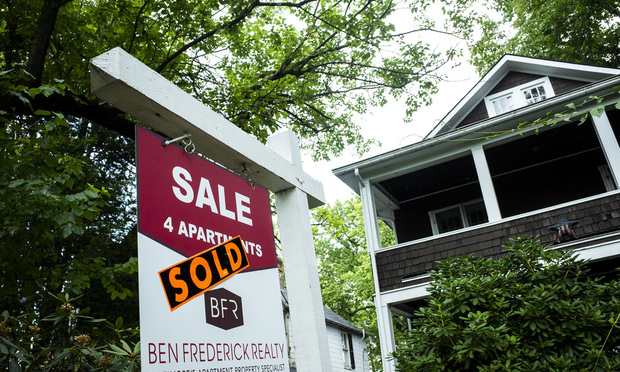 The US median rental price surged 19.8% year-over-year in January, outpacing monthly starter homeownership costs in the majority of large markets despite competitive buying conditions, according to Realtor.com.
As housing affordability issues rise across the biggest US markets, new data suggests many renters who make the transition to first-time buying could save on monthly payments.
In January, the monthly cost of buying a starter home was more affordable than renting a similar-sized unit in 26 of the 50 largest metros, led by secondary cities such as Birmingham, Ala., Cleveland and Pittsburgh.
With buying conditions remaining competitive nationwide, potential monthly starter home savings are largely attributed to skyrocketing rents. In January, the US median rental price increased by double-digits for the eighth straight month, up 19.8% year-over-year.
Compared to growth in the monthly cost of buying a home with up to two-bedrooms (+11.0% year-over-year), all rental unit sizes posted higher yearly gains in January: Studios, up 21.0% ($256); 1-bedrooms, up 19.2% ($266); and 2-bedrooms, up 19.2% ($323).
SF BFR More Expensive than Single Family Homes
The cost equation becomes more complicated when a single-family rental home enters the mix, but ultimately the end result is that buying is more affordable.
"If you're making the comparison between buying and renting a single-family home, it is challenging to find comparisons that are using apples-to-apples products," Ivy Zelman, CEO of Zelman & Associates tells GlobeSt.com.
"Because of this, we did a case study in September 2021, in which we found that, on average, single-family built-for-rent communities were 12% more expensive than comparable single-family for-sale product. So, buying was more affordable."
She said that when making the comparison between buying a single-family home vs. renting an apartment, Zelman's data also shows that buying is more affordable.
"This has been the case for the past 13 years," she said.
Rental Markets 'Making Up for Lost Time'
Realtor.com chief economist Danielle Hale said in prepared remarks that US rental markets are "more than making up for lost time," with January data showing national rents continued to surge by double-digits over last year—and at a faster pace than for-sale home prices.
"So much faster, in fact, that even as monthly starter home costs increased in many of the markets that favored buying, rents for a similar-sized unit were 20% higher," she said.
Tech Cities Offer Relatively Affordable Rents
Big tech cities, where real estate typically comes at a premium, dominated January's top markets that favored renting over buying a starter home. In these markets, rents have been making a strong comeback from their 2021 slowdown, partly driven by higher rent growth among studios common to big tech cities than larger units.
Still, as first-time buyers face particularly limited inventory and expensive asking prices in big tech cities, renting continues to present a more affordable option. Additionally, for-sale inventory in major tech hubs typically includes a relatively high share of condos, which often come with a hefty HOA fee that can drive up monthly homeownership costs.
Why First-Time Buyers Might Rent
Shannon Livingston, principal at RREAF Communities, tells GlobeSt.com that she's seen housing costs increase dramatically in both for-sale and for rent housing, but on a monthly basis, purchasing is still the better option.
"Home equity continues to be the most accessible path to building wealth," Livingston said. "Rents are up by 17% year-over-year, but home values are up 23%, making ownership a smart financial decision.
"In most major metro areas in Texas, exponential job growth has led to explosive growth in new community development. However, the ongoing housing-to-job imbalance means that anyone waiting on the sidelines for prices to recede likely won't see that happen. Now is the time to be buying. Couple this with the move to work-from-home and the rise in people trading in their nine-to-five for entrepreneurship and owning your home allows for another level of flexibility."
Still, there are reasons why a first-time buyer would choose to rent, Livingston continued. They may not have the down payment or credit score needed to make that purchase. For others, it is simply a lifestyle choice.
Rents Outpacing Interest Rates
Finances, though, might trump this latter consideration.
"Interest rates are increasing this year, but rising rents are far outpacing those rates," Stacie Egan Bender of Sotheby's International Realty in Rumson, N.J., tells GlobeSt.com. "The most significant upside to buying as opposed to renting is the ability to build equity in your home."