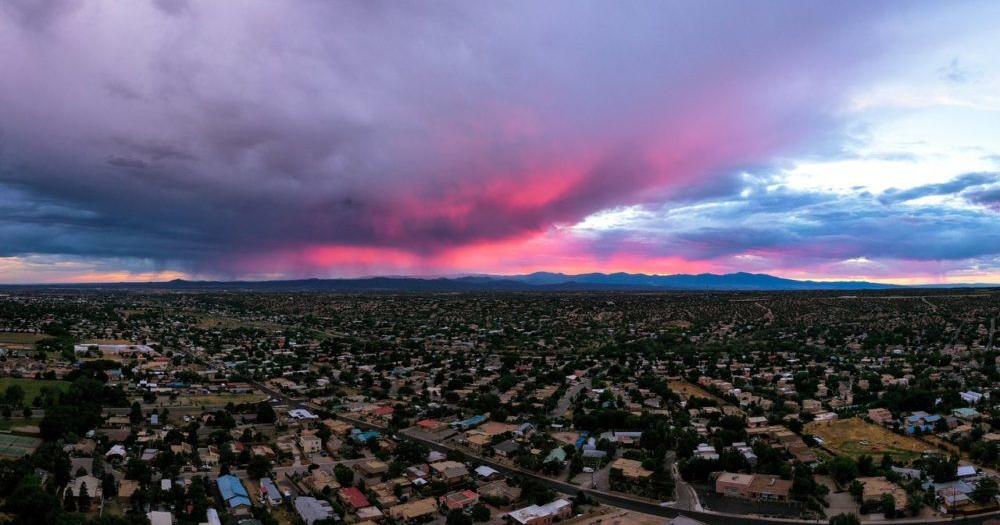 What a time to be living on this planet, and especially in this town of pure enchantment.
Santa Fe is the unchallenged jewel of the west—and in the real estate market, this year more than ever. The interesting thing is that while some Santa Fe Realtors predict that home values will carry well into 2022, others seem not so sure. You heard from a few impressive Realtors in my September article who seemed to suggest that listings selling over list price will continue trending. Do you believe It? Read the following views from other Realtors in the field with slightly different opinions. The three quoted here join together in awe of the market throughout 2021, but also offer slight wariness that this level of activity will continue.
J.C. Linson, Barker Realty, "The current local real estate market is challenging to sellers, buyers and even Realtors. Although we see a peak in values on some properties in some neighborhoods, prices are not dropping. However, sellers need to be aware that buyers who know they are paying top dollar for the property they want expect it to be in top condition. Out- of-town buyers have always been a big part of our second home market, and today this segment is huge. Although meetings of minds between buyers and sellers is challenging—jockeying between offers over list price, agreeing on conditions and making our way to 
closing—it is an exciting time to be in real estate in Santa Fe!."
Shell Goldman, Keller Williams, "Many people I speak with want to know about our market and before I answer, I can hear my thoughts going in different directions. The reason being, it depends on whether you are the buyer or the seller. This year, sellers have been emboldened to list homes at prices that make our heads spin — and they are getting them, and often more. The deluge of out-of-state buyers who find our higher market prices still more affordable than where they come from, adds fuel to our current values. However, I am seeing some price reductions now. Reality always strikes! Buyers, in the past year, have struggled to keep up with increased pricing, over-the-top bidding wars and having to concede on contingencies to stay in the game. But the good news for them is that interest rates continue to hover around 3%, while creative lenders strive to make deals happen. Because Santa Fe is. and will be, a desirable market, and our country continues to be on a migration pattern through this pandemic, I foresee a continuation of this trend through the beginning of 2022."
Paul Garcia, Realty One, "The current real estate market in Santa Fe is simply amazing!
I have discovered that if a Santa Fe listing is turnkey-ready and priced right, it will quickly receive multiple offers — most of which will be above list price. We have found ourselves in strange times, where inventory is low, contributing to a rush of high demand. But, as we enter the fourth quarter of this year, our market is leveling, both in supply and pricing. Multiple offers above list price still occur, however, instead of 19 offers, a listing will receive five. I love Santa Fe, my hometown, and find it heartwarming each time I find a buyer their perfect home here."
My conclusion is that although we are entering a tamer market, we are still in high gear and this seller's market will likely hold into the first quarter of 2022. Incredible homes are on the market right now, and more coming along every day. My advice to potential buyers is to go for your dream while interest rates are still a historical low. Get what you want!!!!