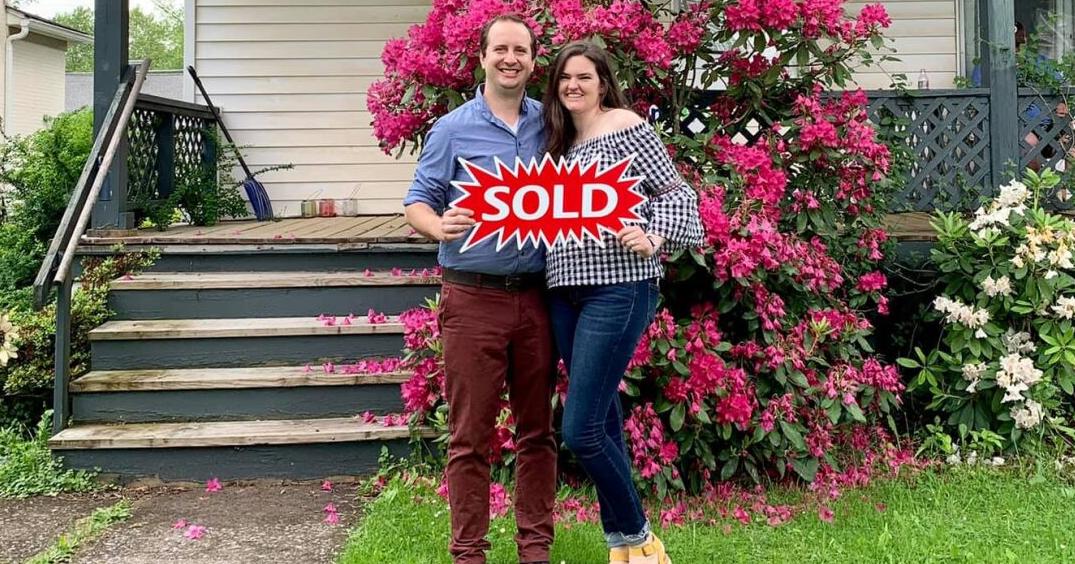 JOHNSTOWN, PA. – More people put residential properties up for sale in 2021 than the previous year, and buyers have been snatching them up, a housing market report by the Cambria Somerset Association of REALTORS shows.
New listings increased 25.9% in 2021 over 2020, while days on market and months of inventory saw steep declines of more than 40%, Della Csehoski, CEO of the association, said.
The average residential listing price in December for Cambria and Somerset counties was $151,000 – 16% higher than it was in December 2020, according to the association's annual market report.
The median listing price for December 2021 of $110,000 was a 23% increase over the same month in 2020.
"That is a large increase," Csehoski said. "It's a big boost in our area, and so far, it's holding steady. How long? We don't know."
The Federal Reserve's plans to raise interest rates in 2022 may level out demand nationwide, said Brent Ambrose, professor of real estate and director of the Penn State Smeal College of Business institute for real estate.
"The Federal Reserve has indicated it will raise interest rates to counter inflation," he said. "That would moderate housing prices because it would make mortgages more expensive and regulate demand."
'Demand in our market'
Ambrose said the trends occurring in Cambria and Somerset counties are showing up nationwide.
"We've had the COVID crisis that sparked movement to work from home, which resulted in people wanting to find more space in suburbs or smaller markets," he said.
"At the same time, we've had a tremendous amount of stimulus funds dumped on the economy, and the Federal Reserve has maintained interest rates at historically low levels, so affordable financing is continuing to spur demand."
RE/MAX Team, REALTORS broker of record Suzette Colvin said she expects to see an increase in mortgage rates this year.
"But there won't be any big spikes," she said. "We've been at historically low rates; it's going to be a natural progression, but it won't hinder the demand in our market."
It's a seller's market.
Across Cambria and Somerset counties, there were 44 new residential property listings in December, an increase of 30% compared to December 2020, which means more people put properties up for sale than they did in that month last year, Csehoski said.
The Cambria-Somerset housing market report shows the count of new monthly listings for most months of 2021 surpassed 2020 numbers.
'Reasons people sell'
Still, the market is tight.
Colvin said potential buyers are backlogged.
"When we are listing properties, they are turning fast," she said.
People selling houses include many who aim to downsize, including retirees, Colvin said.
"Some people might be looking for rentals, or if they are looking to retire, maybe they move into a retirement community or they may move in with their children," she said.
"There are a lot of reasons people sell."
Where people have come from to purchase homes isn't tracked by the realtor association's data system, but property agents and economists say the pandemic has led a surge of people to move to smaller markets.
April Eyler and her fiancee, Daniel Rozov, moved to Johnstown from New Jersey in February 2020.
Eyler, 28, found a job at the Girl Scouts Western Pennsylvania in Johnstown, and Rozov, 32, works for Hanging Gardens.
Options and 'flexibility'The couple initially lived in a loft above the Vault Salon, 407 Main St. in downtown Johnstown, before closing on a house on Luzerne Street in the past year.
"We loved the loft and the walkability downtown," Eyler said. "When we started looking for a house, it was just an idea because we were paying so much in rent."
Then, the couple got a puppy and became serious about moving into a house with a yard.
"It was easy to find a house," she said. "We did a Google search and looked at a townhouse in Richland but saw a duplex in Westmont."
Although the couple had visited the the neighborhood only once, they made an offer on the house within 30 seconds of stepping inside, she said.
"There were three other offers on the table," she said.
"We got lucky."
Homes have sold for nearly 100% of the listing price each month last year, the Cambria Somerset Association report showed.
RE/MAX Team, REALTORS sold the couple their home.
This week, Colvin attended a 2022 economic forecast presented by Pennsylvania Association of Realtors. The forecast indicated places such as Johnstown could continue to see demand.
"Among the trends that were discussed was that a lot of people are looking for outdoor space in quiet neighborhoods," she said.
"People are looking toward the suburbs and flexibility of their work environment. I think that will continue into 2022."
Russ O'Reilly is a reporter for The Tribune-Democrat. Follow him on Twitter @RussellOReilly.